Heart of America Senior Softball
SCHEDULE - MEN
Click here for
Letter to Managers
League members are required to complete and sign the 2020 League Membership Form, Liability Form and pay the $20 annual membership fee before playing their first game. New players must also provide age verification.
---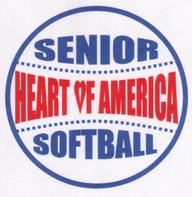 ---
Features you won't find in every league ...
ASA certified umpires
Official Scorekeeper furnished
1st and 2nd Place team trophies for each division
T-shirts for 15 members of 1st Place teams (3 2X, 10 XL, 2 L)
Fields dragged and lined daily (weather permitting)
Rainout Line for latest field conditions
---
MONDAYS:
60+ Men's League Each team will be allowed 1-56 1-57 1-58 and 2-59 year olds to help fill their rosters if needed. These Players must be approved by the leagues board before playing. Any questions contact Jerry at 816-358-2524.

Play begins June 29th at Colman-Livengood Park
Double Header League [ Two 7 Inning or One Hour Games ]
15 Week Schedule
Deposit $ 200.00 due by May 30th
| | | |
| --- | --- | --- |
| TEAM | COACH | CONTACT |
| KC Thunder | Jerry Hinton | 358-2524 |
| Spanky's | Walt Van Bibber | 289-6575 |
| Richard's Collision | Peter Ho | 913-449-3787 |
Team Registration and Liability

TUESDAYS:
50+ Men's Gold League

Play begins June 30th at Colman-Livengood Park
Double Header League [ Two 7 Inning or One Hour Games ]

15 Week Schedule
Deposit $ 200.00 Due by May 30th
| | | |
| --- | --- | --- |
| TEAM | COACH | CONTACT |
| KC Thunder | Jerry Hinton | 358-2524 |
| Spanky's | Walt Van Bibber | 289-6575 |
| Elite | Billy Ranson | 985-1472 |
| Double Deuce | Bob Guerra | 695-6944 |
Team Registration and Liability Form
WEDNESDAYS:
50+ Men's Silver and Bronze League
Play beings July 1st at Colman-Livengood Park
Deposit $ 200.00 Due by May 30th
One 7 inning game or 1 hour each
15 week Schedule
| | | |
| --- | --- | --- |
| TEAM | COACH | CONTACT |
| Raytown Warriors | Gerry Gibson | 777-7885 |
| Just Friends | Melvin Lane | 898-8354 |
| Richard's Collison | Michael Hale | 806-0238 |
| Blue Heat | Larry Branson | 810-0509 |
| Awol | Gary McLallen | 716-3167 |
| Illusions | Bill Sigler | 520-2694 |
Team Registration and Liability Form
THURSDAYS:
50+ Men's Gold League
Play begins July 2st at Colman-Livengood Park
Deposit $ 200.00 Due by May 30th
Double Header League [ Two 7 inning games or 1 hour each ]
15 Week Schedule
| | | |
| --- | --- | --- |
| TEAM | COACH | CONTACT |
| Spanky's | Walt Van Bibber | 289-6575 |
| Elite | Billy Ranson | 985-1472 |
| KC Thunder | Jerry Hinton | 358-2524 |
| KC Monarchs | Kevin Abernathy | 914-8419 |
Team Registration and Liability Form

Sarah Colman-Livengood Park map